<!a href="">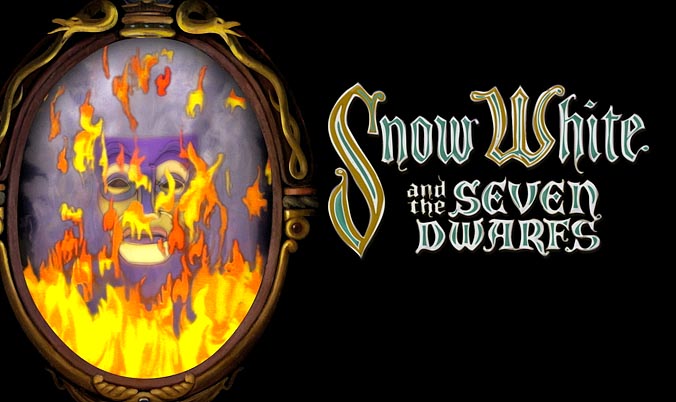 Disney's Snow White and the Seven Dwarfs
---
Drawing viewers in to an expanded world of the classic fairy tale
The first of Disney's Diamond Edition Blu-ray releases, Snow White set a high standard for those to follow. MX was honored to design and develop Disney's ideas and direction on a number of features: bringing the magic mirror to life for the menus, creating the rich and visually seamless interactive behind-the-scenes feature Hyperion Studios, developing the BD-Live™ Scene Stealer feature (which put the viewer in a scene from the movie), and creating three games: What Do You See, Mirror Mirror on the Wall, and Jewel Jumble.
The Blu-ray™ release of Snow White is an example of the depth of Disney's archive and the creativity that's inspired by such a classic title. Working closely with Disney, MX designed and developed a number of the features on this release, taking full advantage of Blu-ray's capacious storage and advanced interactivity.
From a creative standpoint, re-creating the magic mirror for the interactive menu system was a high point. The menus speak to the viewer, suggesting content, noting the weather (obtained via BD-Live), and commenting on choices. It's one of the most elaborate menu systems out there! We also worked on the interactive documentary Hyperion Studios, which tells the story of the team behind the movie. The documentary places Snow White in
context of other Disney work at the time, including some of the classic shorts from the earliest days of Disney's studio.
The challenge here was to make everything visually seamless, while working within the constraints of the Blu-ray format. With our programming and creative teams working closely together, the goal was accomplished with a mix of motion design and fancy coding.
"Snow White successfully launches Disney's new Diamond line as revolutionary."
Scene Stealer involved both a server-based component and an application on the disc. While this feature is no longer active, viewers could take a picture with a webcam and download it to the disc, which would super-impose it over one of the Snow White characters in a music video. The combination of synchronizing the images with the video and BD-Live download component made for a sophisticated implementation. Jewel Jumble is worth noting for its success in bringing arcade-style gaming to Blu-ray. Unexpectedly addicting!